June speaker – Allan Gibson
We are delighted to announce that Allan Gibson will be the speaker at our June meeting (June 18). Visitors are welcome. but please contact the secretary to register.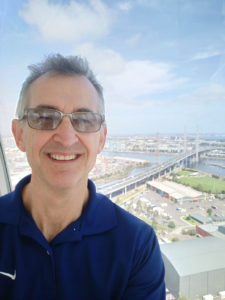 Allan began his collection of Clivia in the 1990's. He was a competition gardener in Toowoomba, Queensland, and realised that Clivia make a great display in a shady, dry area. His first yellow Clivia was purchased from Bill Morris for $70 (2 year old seedling) in the mid 1990's. Allan credits the Millers in Toowoomba for teaching him the basics. The Millers had a great display of Clivia at that time and grew them from seed. Alan then brought in seed from Japan, England, and South Africa and the Clivia bug bit. He was part of the original Toowoomba Clivia Society formation and is now a member of the Melbourne Clivia Club.
Now on his second Clivia collection, having moved overseas to work for a number of years, Allan has around 20 plus plants from the original collection, some of which were the seeds that he bought from overseas.
Allan does not claim to be an expert in Clivia growing. but knows bits and pieces, and enjoys his plants. (We think he is being modest). He describes himself as a collector, albeit on a strict budget, and is a keen enthusiast for Clivia and beautiful gardens. In Melbourne, his space is limited so Allan is learning to be discerning and discard plants from his collection. Most of his pollination and seed sowing has been with the aim of breeding variegates and new colours to his collection.