July speaker – Dr. Randall W. Robinson
We are very pleased to announce that Dr. Randall W. Robinson will be our speaker at the July meeting of the Melbourne Clivia Group. The meeting is Saturday 20th July commencing at 2pm.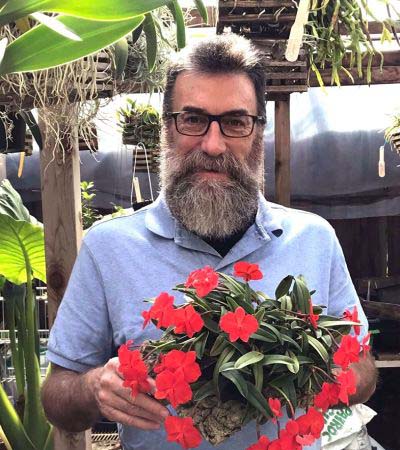 Randall developed his lifetime love of plants early, having grown up next to a US Dept of Agriculture trial garden and attending horticulture school just outside of Philadelphia, Pennsylvania. His love of plants led him to enter the Professional Gardener Training Program at Longwood Gardens, the premier Display Garden in the USA. Orchids became a special interest and in 1979 he was selected as the Eric Young Orchid Scholar which took him to the RHS Garden, Wisley and Kew Gardens in England.
In the mid 1980's Randall moved to Australia to pursue a career as a botanist/ecologist with the Victorian Government. Taking up studies at Victoria University in 2001, he successfully completed a Masters and PhD in environmental science. Now an Associate Professor, Randall continues his work as an academic, as Deputy Director of Research in the Institute for Sustainable Industries and Liveable Cities at the university.
While he has a special interest in Orchids, he also collects various other genera and plant groups including Clivia, Haworthia, Aloe, Pelargonium, Rhapis and a range of terrestrial Bromeliads. His presentation today is about some very special Cymbidium from South-east Asia that are rarely cultivated in Australia.